WFP starts distributing emergency aid to Ebola victims in Congo
SECURITY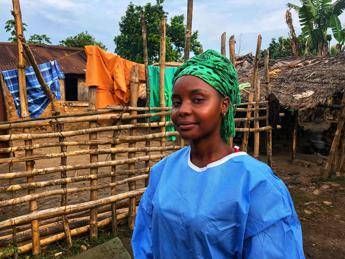 Pubblicato il: 30/08/2018 12:44
The United Nations World Food Programme has launched the distribution of emergency food aid to patients and others affected by the Ebola virus outbreak in the Democratic Republic of Congo's troubled North Kivu province, WFP said on Thursday.
"This tenth Ebola outbreak is unfolding in an area of active armed conflict and displacement," said WFP's director in Congo, Claude Jibidar.
"It poses a risk of a regional health emergency involving three countries - DRC, Rwanda and Uganda," Jibidar said.
"With its food assistance, logistics and air support already firmly in place, WFP is committed to do even more, to save lives and to prevent the epidemic from spreading," he stated.
Before Ebola broke out in North Kivu on 1 August, WFP was already assisting hundreds thousands of people displaced by armed conflict in the populous province, the UN agency said.
In Beni territory, the epicentre of the Ebola outbreak, 12,000 displaced people had been receiving monthly food rations since July and WFP is now stepping up its operations there to assist also those affected by the epidemic.
WFP is providing food to patients and caregivers in hospitals located in the towns of Mangina and Beni. Provisions are also being delivered to villages in the epidemic-stricken areas, with the further aim of limiting population movements which could spread the virus further, the agency said.
Some 4,000 people are receiving a one-month supply of cereals, beans, oil, and salt. To reinforce the response to critically ill patients, WFP is airlifting high energy biscuits into Goma from Dubai. The biscuits are often used in emergencies as they are light, easy to transport and do not need cooking facilities.
WFP which has logistics expertise in the area has played an active role in enabling the medical response led by the health ministry and the UN World Health Organization since the Ebola outbreak was declared in North Kivu on 1 August - DRC's tenth in 40 years.
A total of 111 cases of Ebola have been recorded since the beginning of the epidemic - 83 confirmed cases and 28 probable cases, WFP said.
Over 4,000 people have been vaccinated against the virus.
RIPRODUZIONE RISERVATA © Copyright Adnkronos.