Italy deplores violence in Libyan capital, urges truce
SECURITY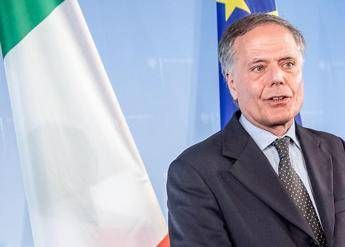 Pubblicato il: 04/09/2018 13:05
In a statement reporting a phonecall late on Monday between foreign minister Enzo Moavero Milanesi and United Nations special envoy to Libya Ghassan Salame, the Italian government condemned the deadly clashes between armed groups in Tripoli and urged the warring sides to make peace.
"Italy condemns all acts of violence and calls on all parties to reach a peaceful and negotiated solution," the statement said.
Moavero "is closely following the evolution of the situation" in its former colony, the statement said, adding that the foreign ministry has reaffirmed Italy's full support for Libya's "legitimate" institutions and for a UN action plan which includes holding presidential and parliamentary elections before the end of the year.
During the "long telephone conversation" with Moavero, Salame "gave his personal evaluation of recent events and of the action by Libya's UN-backed Government of National Accord to overcome the tensions and the current instability" in the country, the statement added.
Moaevero and Salame will speak again in the next few days to maintain a productive exchange of information and work on possible actions to support the peace process in turmoil-wracked Libya, the statement said.
Moavero is also planning to contact his counterparts from the countries most affected by the Libyan crisis ahead of the organisation of an International Conference in Italy in the autumn, the statement concluded.
The UN's UNSMIL mission in Libya was due on Tuesday to hold talks with militias vying for control of the capital aimed at halting the violence that has claimed at last 50 lives and injured over 120 since it erupted on 27 August.
The violence in Tripoli has cast serious doubt as to whether the war-wracked country is ready to hold planned elections later this year.
Despite a UN-sponsored peace agreement signed by Libya's rival factions in December 2015 and the appointment of the GNA led by Fayez al-Sarraj, the country remains divided between authorities in the east and the west, amid insecurity and chaos.
RIPRODUZIONE RISERVATA © Copyright Adnkronos.