Italy reaffirms support for Libya's UN-backed govt, political reconciliation
SECURITY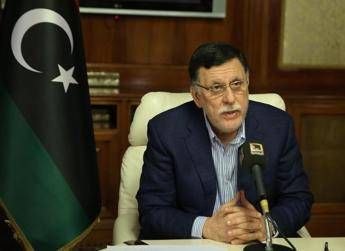 Fayez al-Sarraj
Photo: AFP
Pubblicato il: 05/09/2018 13:51
The Italian government on Wednesday joined the UK, France, Britain and the US in reaffirming its support for Libya's United Nations backed premier Fayez al-Sarraj and the goal of stabilising the turmoil-wracked country through reconciliation between the country's rival political factions.
"We reiterate support for the President of the Presidency Council, Fayez al-Sarraj, and the Government of National Accord as they work in partnership with the United Nations to promote reconciliation and support a Libyan-led political process," said a statement issued by the foreign ministry.
The joint statement by the Italian, French, British and US governments welcomed the UN-brokered ceasefire signed on Tuesday in Tripoli by armed groups vying for control of the capital, which ended a week of deadly violence in which at least 47 people have been killed, scores injured and 1,800 families left homeless.
The statement underlined the four countries "strong support" for UN special envoy to Libya, Ghassan Salame, in implementing and monitoring the ceasefire, calling it "a critical step to advancing the political process in accordance with the UN action plan."
The UN action plan unveiled by Salame last September includes holding presidential and parliamentary elections before the end of 2018.
RIPRODUZIONE RISERVATA © Copyright Adnkronos.