'Great concern' for 24 Bahais who risk execution in Yemen - Moavero
SECURITY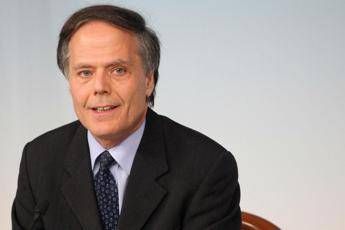 Pubblicato il: 21/09/2018 14:52
Italy on Friday expressed "great concern" over 24 members of the minority Bahai religion - including a child - who Amnesty International this week reported are trial for espionage in Yemen - a crime punishable with the death penalty.
"Foreign minister Enzo Moavero Milanesi, expresses great concern over the grave news released by Amnesty International about the possible death sentence against 24 Yemeni citizens from the Bahai faith, including a minor, currently on trial before Sanaa's specialized criminal court," the foreign ministry said in a statement.
Italy has asked the European Union and on the United Nations Human Rights Council to help its efforts to prevent the court passing a death sentence against the 24 Bahais, the statement said.
"On 20 September, at the Human Rights Council meeting in Geneva, we co-sponsored resolution on the situation of human rights in Yemen," the statement said. The foreign ministry "follows with utmost attention the issue of human rights in Yemen," the statement added.
Protecting religious freedom and the fundamental rights of minorities are "a priority" for Italy's foreign policy, the statement underlined.
"Italy is strongly committed to the international campaign in favour of a moratorium on the death penalty and to combatting all forms of discrimination and intolerance," it said.
In a sign of Italy's commitment to ending capital punishment worldwide, Moavero will attend a meeting on the topic at the UN General Assembly in New York next week, the statement concluded.
The Bahais put on trial by rebels in Sanaa included eight women and a teenage girl, according to Amnesty, which called the charges "bogus" and an "abuse of the justice system" to persecute the defendants for their faith.
Iran - which backs Yemen's Houthi rebels - and other states consider the Bahais heretics and suspect many of espionage for Israel, where there is a Bahai centre in the northern city of Haifa.
RIPRODUZIONE RISERVATA © Copyright Adnkronos.