Italy gives €200,000 for Indonesian tsunami victims
SECURITY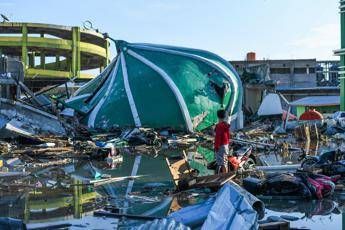 Pubblicato il: 02/10/2018 10:02
Italy's government has donated 200,000 euros of emergency funding to help victims of Indonesia's devastating earthquake and tsunami that has killed over 1,200 people, the foreign ministry stated late on Monday.
Italy's contribution will be used to provide shelter, relief supplies and basic medical services to the disaster-hit population, in urban areas, where the efforts of the Indonesian Red Cross are concentrating, but also in remote areas which are the most difficult to reach, the statement said.
The funds emergency funds were arranged on the initiative of the deputy foreign minister Emanuela Del Re, in response to an appeal launched by the International Federation of Red Cross and Red Crescent Societies, according to the statement.
The 7.5-magnitude quake struck just off the central island of Sulawesi on Friday, setting off a tsunami that hit the coastal city of Palu on Sulawesi's west coast. People in the disaster area are reported to be growing increasingly desperate for food, fuel and water and there are fears some survivors may still be trapped under the rubble of buildings.
The confirmed death toll from the earthquake and tsunami has jumped to 1,234, from the previously confirmed figure of 844, Indonesia's national disaster mitigation agency said on Tuesday.
Rescuers have not yet reached many affected areas, leading officials to fear the death toll could rise again.
RIPRODUZIONE RISERVATA © Copyright Adnkronos.