UNHCR evacuates 135 migrants from Libyan capital to Niger
SECURITY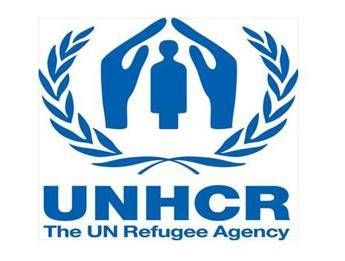 Pubblicato il: 18/10/2018 12:56
Amid a deteriorating security situation in Tripoli, the United Nations refugee agency successfully evacuated 135 migrants from Libya to Niger earlier this week - the first airlift since June - UNHCR said on Thursday.
UNHCR staff endured "significant security challenges and restrictions" while completing the evacuation late on Tuesday as rising tensions between rival militias resulted in sporadic exchanges of fire and rockets falling on Tripoli airport, the agency said.
Many of the people evacuated late on Tuesday had been held in detention centres for several months and were suffering from the effects of malnutrition and poor health, UNHCR stated.
"These evacuations are a life-changing and life-saving escape for refugees trapped in detention in Libya," said UNHCR Chief of Mission in Libya Roberto Mignone. "Refugees and migrants in detention centres often suffer squalid conditions and are at risk of being sold to traffickers and smugglers. This shows what a lifeline resettlement can be."
The evacuees are currently being hosted in UNHCR's Emergency Transit Mechanism (ETM) until further solutions for them are found.
Also on Tuesday, 85 refugees from Syria, Sudan and Eritrea departed on two flights from Tripoli to Timisoara, Romania, with the assistance of IOM, the UN Migration Agency. They will spend a few days at UNHCR's Emergency Transit Facility before flying onwards to Norway.
UNHCR thanked resettlement countries for coming forward with offers of places for migrants trapped in Libya, but urged them to accelerate their procedures to enable further evacuations.
"People are being intercepted off the Libyan coast faster than we can evacuate them," said Mignone. "We are deeply grateful for all those who have come forward with resettlement places but the simple truth is we need more evacuations, more often."
Evacuations from Libya to Niger been paused since June amidst concerns that arrivals to Niger were outpacing the speed at which people were being resettled to other countries, UNHCR noted.
A total of 1,997 people have been evacuated from Libya by UNHCR since operations began in December last year, the agency said, thanking Libyan authorities and Niger's government for their cooperation.
RIPRODUZIONE RISERVATA © Copyright Adnkronos.