Over 40 refugees arrive in Italy from Libya - UN
SECURITY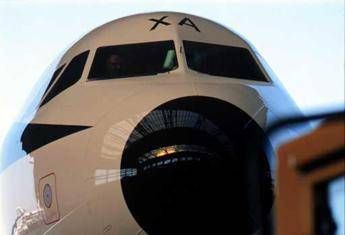 Pubblicato il: 08/11/2018 19:05
Forty-four Syrian, Sudanese, and Palestinian refugees have arrived safely in Italy from Libya, as part of the United Nations refugee agency UNHCR's resettlement program, in which the Italian government is playing a leading role, the UN said on Thursday.
With the assistance of IOM, the UN Migration Agency, the resettled families were able to travel to Rome from Tripoli late on Wednesday, despite intermittent fighting between armed groups at Mitiga airport the previous day, according a statement from the UN mission in Libya.
Upon arriving in the Italian capital, the refugees were received by UNHCR and IOM staff members, along with cultural mediators, the UNSMIL statement said.
"Resettlement is a life-changing experience and a durable solution that allows refugees to start a new chapter and integrate into a new country," said Roberto Mignone, UNHCR's Chief of Mission in Libya.
"We thank resettlement countries for the places that they have pledged and encourage them to speed up resettlement procedures to expedite departures," Mignone added.
In Libya the direct Resettlement programme is supported by the Regional Development and Protection programme for North Africa (RDPP NA), co-funded by the European Union and a Consortium of 14 EU Member States, lead by the Italian government, UNSMIL said.
Earlier this year, Italy also welcomed 312 asylum-seekers that were directly evacuated from Libya - its former colony.
RIPRODUZIONE RISERVATA © Copyright Adnkronos.