Libya's UN-backed govt thanks Italy for Palermo conference
SECURITY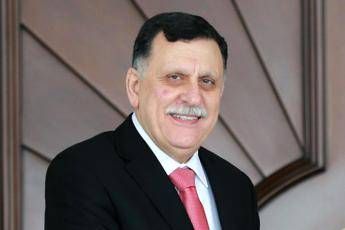 Pubblicato il: 09/11/2018 12:14
A spokesman for the United Nations backed government thanked Italy for organising a summit on Libya in Palermo on 12-13 November but said he hoped the next conference on the chaos-wracked country would be held on national soil, the Libyan Observer reported on its website.
"Mr al-Sarraj thanks Italy and the international community for their efforts and wishes the second meeting will be held in Libya," the Libyan Observer quoted premier Fayez al-Sarraj's spokesman Mohammed al-Sallak as telling reporters on Thursday.
Italy is seeking to play a leading role in efforts to stabilise its former colony. Libya has been in turmoil since the NATO-led ouster of late dictator Muammar Gaddafi in 2011, with rival administrations in the east and west of of the country and a myriad of armed groups vying for power.
The Italian government hopes the main Libyan power-brokers and key international players will attend the Palermo conference on Monday and Tuesday.
RIPRODUZIONE RISERVATA © Copyright Adnkronos.