Italy to host Rome forum on relief to Syria
SECURITY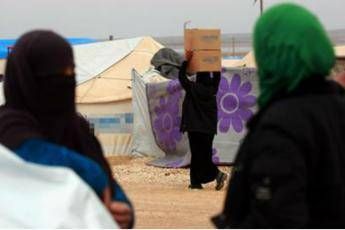 Pubblicato il: 19/11/2018 13:47
Representatives from the Italian government, the United Nations, the European Union and prominent think-tanks will address an event on aid to war-torn Syria that is taking place in Rome on Wednesday, the Italian foreign ministry said in a statement.
Italy's Deputy Foreign Minister Emanuela Del Re will an opening speeches at 'Relief in Protracted Crises: The Syria Case' along with Antonio Villafranca, Deputy Director, of Italy's ISPI research institute, and Tammam Youssef, Secretary-General of The Mediterranean Thoracic Society, according to the programme.
Other speakers Daniel Gustafson, Deputy Director-General of the United Nations Food and Agriculture Organisation, the UN World Food Programme's Senior Director of Operations, Amer Daoudi, the UN refugee agency UNHCR's Regional Representative for Southern Europea, Pedro Felipe Camargo, and the chief of the EU's Directorate-General for European Civil Protection and Humanitarian Aid (ECHO)'s Regional Office in Jordan, Aldo Biondi.
The one-day meeting is being held ahead of the high-level Rome 2018 Mediterranean Dialogues Forum from Thursday through Saturday, where Syria, Iran, Yemen and strategies to counter the Islamic State jihadist group are high on the agenda, according to the conference programme.
RIPRODUZIONE RISERVATA © Copyright Adnkronos.