Solving Regeni's savage murder a priority - Moavero
SECURITY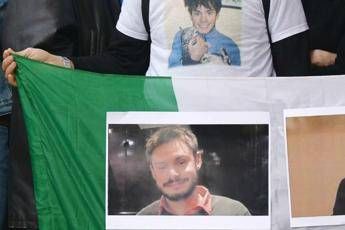 Pubblicato il: 30/11/2018 13:22
Solving the brutal 2016 murder of PhD student Giulio Regeni is a "priority" for Italy's relations with Egypt, whose authorities must keep their promise to bring his killers to justice, the foreign ministry stated late on Thursday.
"For foreign minister Enzo Moavero Milanesi, the search for truth surrounding the barbaric killing of Giulio Regeni remains a priority for Italy's ties with Egypt. There is awareness of the burning desire for justice on the part of the young researcher's family, Italy's institutions and citizens," the statement said.
The foreign ministry "will take the necessary steps" to make Egypt's authorities to "determinedly" renew their vow - frequently voiced by the country's most senior officials - to "obtain concrete and significant results that allow full justice to be done," the statement ended.
Italy's deputy premiers Luigi Di Maio and Matteo Salvini both held talks with Egypt's president Abdel Fattah al-Sisi this summer on Regeni's slaying and urged Egypt to solve the case, as did senior officials from Italy's previous centre-left government.
Regeni, 28, was abducted in Cairo on 25 January 2016 and tortured to death. His mutilated body was found in a ditch on the outskirts of Cairo nine days later.
Regeni's death strained relations between the two countries and Rome recalled its ambassador in March 2016 over Cairo's failure to cooperate in the ongoing investigation. Bilateral ties were restored 15 months later when Italy sent a new envoy.
Regeni had been doing postgraduate research into Egyptian trade unions before his death and there was widespread suspicion among western diplomats and in the Italian press that Egypt's security forces were behind his slaying - a belief shared by Regeni's family and activists.
The Egyptian government denies any state involvement in Regeni's murder and Sisi has continued to vow to bring his killers to justice.
RIPRODUZIONE RISERVATA © Copyright Adnkronos.