Over 130 refugees evacuated from Libya to Niger - UN
SECURITY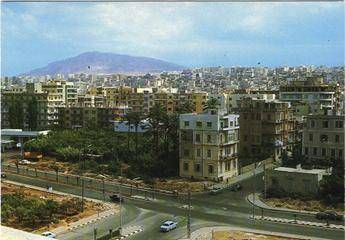 Pubblicato il: 06/12/2018 19:21
In in coordination with Libyan authorities, the United Nations refugee agency evacuated 133 refugees - mainly women and children- to Niger on Thursday from a new departure facility in Tripoli, UNHCR said.
The evacuees included 81 women and children, had been hosted at the new Gathering and Departure Facility in Tripoli which opened this week, and most had previously been held in Libya, UNHCR said.
After securing their release from five detention centres across Libya, including in Tripoli and areas as far as 180 kilometres from the capital, they were sheltered at the GDF until they left for Niger.
The new GDF is the first centre of its kind in Libya and is intended to bring vulnerable refugees to a safe environment while solutions are sought for them including refugee resettlement, family reunification, evacuation to emergency facilities in other countries, return to a country of previous asylum, and voluntary repatriation, UNHCR stated.
"The opening of this centre, in very difficult circumstances, has the potential to save lives. It offers immediate protection and safety for vulnerable refugees in need of urgent evacuation, and is an alternative to detention for hundreds of refugees currently trapped in Libya," said UN High Commissioner for Refugees Filippo Grandi.
The centre is managed by the Libyan interior ministry, UNHCR and UNHCR's partner LibAid. The initiative is one of a range of measures needed to offer viable alternatives to the dangerous boat journeys undertaken by refugees and migrants from Libya to Italy, the UN agency said.
There are an estimated 4,900 refugees and migrants held in detention centres across Libya, including 3,600 in need of international protection, according to UNCHR.
The GDF, which has been supported by the European Union and other donors, can shelter up to 1,000 vulnerable refugees who have been identified for evacuation from Libya, UNHCR said.
UNHCR and partners are providing humanitarian assistance at the facility including accommodation, child friendly spaces, food, medical care and psychosocial support.
Protection staff are also available to ensure that the refugees and asylum-seekers are adequately cared for, UNHCR said.
RIPRODUZIONE RISERVATA © Copyright Adnkronos.