Arrest for anyone exalting Strasbourg attack - Salvini
SECURITY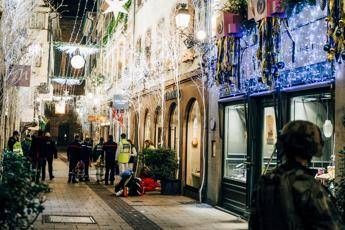 Pubblicato il: 12/12/2018 11:14
"Wicked individuals" who gloat online over the deadly Strasbourg Christmas market attack will be arrested "immediately", Italy's hardline interior minister and deputy premier Matteo Salvini vowed on Wednesday.
"Anyone currently exalting (Tuesday's Strasbourg market attack) on Internet will be arrested," Salvini said in a video message on Facebook.
"Our postal police service is among the most advanced and it is combing the internet to track down wicked individuals who are celebrating other people's deaths," he said.
Police were on Wednesday hunting for the alleged gunman who escaped from the Strasbourg Christmas market late on Tuesday after killing at least three people and injuring a dozen.
Police identified the suspected gunman as Strasbourg-born Cherif Chekatt, 29, who was known to the intelligence services as a potential security risk.
RIPRODUZIONE RISERVATA © Copyright Adnkronos.