Conte deplores deadly Strasbourg market attack
SECURITY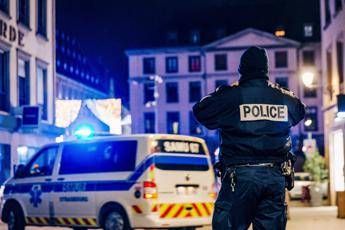 Pubblicato il: 12/12/2018 10:32
Italy's prime minister Giuseppe Conte on Wednesday condemned the "cowardly" gun attack on Christmas market in which at least three people were killed and a dozen others were wounded.
"In Strasbourg, seat of European institutions and the symbol of a united Europe, a cowardly attack has caused the death of innocent citizens as they enjoyed a Christmas market," Conte wrote on Facebook.
"My thoughts and deepest sympathy go to the victims and my complete solidarity with the French people," Conte added.
A major manhunt was underway on Wednesday for the suspected attacker, identified by police as Strasbourg-born Cherif Chekatt, 29, who was known to the intelligence services as a potential security risk.
French prosecutors said they were treating Tuesday night's attack as an act of terrorism.
Chekatt managed to escape from the scene of the attack after reportedly being injured in the leg during an exchange of fire with security forces.
Police did not rule out the possibility that Chekatt may no longer be in France, where authorities raised the security threat to the highest alert level, and have strengthened border controls.
RIPRODUZIONE RISERVATA © Copyright Adnkronos.