Strasbourg attack invalidates 'open-door' migration policies says Salvini
SECURITY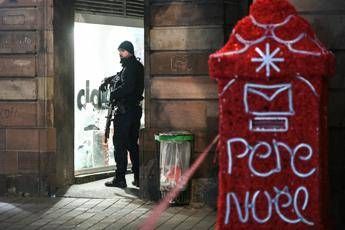 Pubblicato il: 12/12/2018 12:05
France's deadly Strasbourg market attack should call into question any policy approach that favours unfettered migration to Europe, Italy's hardline interior minister and deputy premier Matteo Salvini said on Wednesday.
"Those in Europe who talk about open doors and open ports should reflect," Salvini said after Tuesday's gun attack on a Christmas market in Strasbourg, allegedly staged by 29-year-old Moroccan-descended Cherif Chekatt, which killed at least three people and injured a dozen.
In a tweet earlier on Wednesday deploring the Strasbourg attack, Salvini pledged to wage all-out war on terrorism "in Europe and in the world".
"My commitment... is to stop terrorists and eliminate them - in Europe and in the world, with every available means," read the tweet.
Since taking office in June, Salvini has closed Italy's ports to vessels rescuing migrants in the Mediterranean, toughened immigration rules and has vowed to deport half a million migrants from Italy, where over 700,000 have arrived since 2014.
RIPRODUZIONE RISERVATA © Copyright Adnkronos.