Italy hails Brazilian judge's order to arrest far-left militant Battisti
SECURITY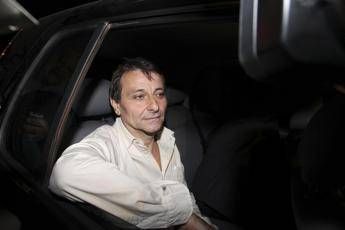 Pubblicato il: 14/12/2018 11:54
The government on Friday welcomed a judge in Brazil's order to arrest former far-left militant and convicted murderer Cesare Battisti, whom incoming far-right president Jair Bolsonaro has promised to extradite to Italy.
""Luis Fux, a Brazilian Supreme Court judge has ordered Cesare Battisti's arrest," Italy's justice minister Alfonoso Bonafede wrote on Facebook.
"This is the news that we have been waiting for and for which the justice ministry has long been working towards," Bonafede's post added.
"But we will only be completely satisfied when Battisti is arrested and extradited to Italy," Bonafede wrote.
Italy's far-right interior minister Matteo Salvini also hailed the news that Fux had on Thursday ordered the arrest of Battisti, who has been living in Brazil for years under protection decreed by former left-wing president Luiz Inacio Lula da Silva, now in prison for graft.
"Someone sentenced to life in jail who has been enjoying himself on Brazil's beaches, showing contempt for his victims make me livid!" Salvini tweeted.
"All credit will go to president Bolsonaro if he helps Italy see justice done by 'gifting' Battisti a future in our prisons," the tweet added.
Sixty-three-year-old Battisti, who has a five-year-old Brazilian son, last year claimed he faced "torture" and death if he was sent back to Italy.
A member of the outlawed Armed Proletarians for Communism far-left guerrilla group (PAC), Battisti has been living in Brazil for over a decade after escaping from prison in Italy and fleeing to France in 1981.
He was convicted in absentia of four murders committed in the 1970s including of those of two police officers. Battisti admitted to being part of the Marxist PAC but denied responsibility for any deaths.
RIPRODUZIONE RISERVATA © Copyright Adnkronos.