Serbia, Italy, OSCE hold regional anti-graft conference
SECURITY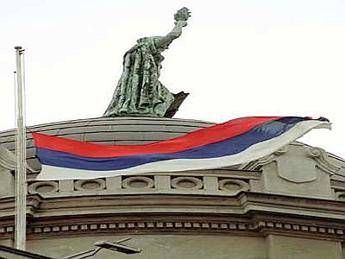 Pubblicato il: 14/12/2018 18:35
Serbia's anti-Corruption Agency, the Italian government and the Organisation for Security and Cooperation in Europe organised a two-day regional conference in Belgrade, the Italian foreign ministry said in a statement on Friday.
The conference, entitled "Implementation of Corruption Prevention Mechanisms" was held to highlight the importance of prevention and the independence of anti-corruption agencies in combating crime including graft, the statement said.
Speakers at the conference included Paola Severino, Special Representative of the OSCE Chairperson-in-Office on Combating Corruption, the Italian Ambassador in Belgrade, Carlo Lo Cascio, and the Director of the Serbian Anti-Corruption Agency, Dragan Sikimic.
Combating corruption is on top of the Italian government's agenda, said Ambassador Lo Cascio, who agreed on the importance of ever-broader cooperation and of an integrated approach in fighting corruption.
The issue of graft is also crucial in the integration of Serbia and the other Western Balkan countries within the European Union and in creating more a favourable investment and business climate in the region, Lo Cascio said.
Sikimic thanked Italy and the OSCE and recalled that the conference had been organised to mark International Anti-Corruption Day that falls on 9 December.
Key factors in combating corruption and crime include prevention, international cooperation and the exchange of data and experiences, which become ever-more imporant in Serbia's bid to join the EU, Sikimic said.
Nicoletta Parisi, from the Italian National Anti-Corruption Authority, went on to illustrate the regulator's activities and the head of the OSCE Mission to Serbia, Andrea Orizio, pledged the organisation's ongoing support to Serbia in combatting corruption.
RIPRODUZIONE RISERVATA © Copyright Adnkronos.