Meeting urges recognition of indigenous people's role in combatting climate change
SECURITY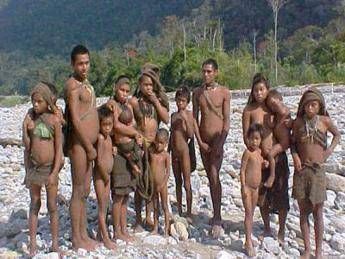 Pubblicato il: 13/02/2019 19:16
Leaders at a meeting in Rome called on governments to acknowledge indigenous peoples' contribution to the fight against climate change and to nurturing sustainable development, the International Fund for Agricultural Development said on Wednesday.
"Indigenous peoples are frequently marginalized, suffer violations of their human rights and are too-often excluded from – and harmed by – development processes," said Indigenous Peoples' Forum Steering Committee Chairperson Myrna Cunningham.
"At the same time, indigenous peoples have demonstrated resilience to preserve their identities, having maintained and adapted their systems and practices to cope with changing circumstances," Cunningham said.
Representatives from 30 countries attended the 4th Global Meeting of the Indigenous Peoples' Forum at IFAD headquarters, which focused on monitoring and evaluating the implementation of IFAD's Policy on Engagement with Indigenous Peoples and on boosting their involvement in IFAD activities at country, regional and international levels, as well as at all stages of project and programme cycles, the UN agency said.
Unless investments and policies ensure that rural transformation is inclusive, indigenous peoples may be further marginalized and impoverished with dwindling access to their ancestral lands, land degradation would increase, reducing livelihood options, Cunningham warned.
Indigenous peoples' traditions and knowledge have great potential to contribute to climate-resilient adaptation techniques for sustainable development, offering solutions to some of the world's most intractable problems, IFAD underlined.
"Partnership with indigenous peoples is part of IFAD's DNA, and it has been fortified over the years. Thanks to your guidance, we have improved the design of projects to better meet the needs of indigenous peoples. This dialogue has vastly improved our understanding," said IFAD President Gilbert F. Houngbo.
"You have much to teach all of us about how to respect, how to protect and how to conserve natural resources," he added.
"Your ancestral knowledge, combined with your day-to-day experience of what is happening on the ground, can provide us with valuable lessons in how to adapt to and mitigate climate change and become more resilient," Houngbo said.
The conclusions of the Indigenous Peoples' Forum will be presented to member states attending IFAD's major annual meeting on Thursday, which this year is focused on rural innovation and entrepreneurship.
Pope Francis and Italy's premier Giuseppe Conte are due to address the inaugural session of IFAD's Governing Council meeting on Thursday.
RIPRODUZIONE RISERVATA © Copyright Adnkronos.