Enac, Easa to mull safety of Boeing 737 Max 8 jet after Ethiopian crash

SECURITY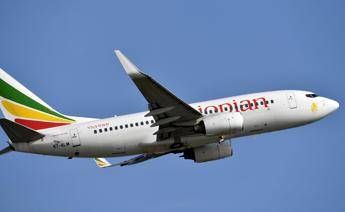 Pubblicato il: 11/03/2019 13:59
Italy's civil aviation authority is in contact with the European Aviation Safety Agency "concerning possible European decisions on the Boeing 737 Max 8 aircraft", Enac said on Monday after the deadly Ethiopian Airlines crash southeast of Addis Ababa.
"There are three Boeing 737 Max 8 planes in use in Italy's fleet, all of which belong to Air Italy, said the Enac statement.
"Checks carried out by Enac confirm that the airlines operates in full compliance with Boeing's instructions as approved by the (US) Federal Aviation Administration," the statement said.
"The instructions concern the training of pilots and the updating of flight manuals," the statement said.
The Enac statement followed Sunday's disaster when an Ethiopian Airlines Boeing 727 Max 8 plane came down six minutes after take-off from Addis Ababa, killing all 157 people on board the flight to Nairobi, Kenya.
The causes of Sunday's crash are not yet known but countries including China, Ethiopia, Indonesia and the Cayman islands and several airlines have grounded the model following the disaster.
Boeing issued the FAA-approved instructions after a Boeing 737 Max 8 jet operated by low-cost airline Lion Air in October crashed into the sea in Indonesia 13 minutes after take-off from Jakarta, killing all 189 people aboard the flight.
The 737 Max 8 aircraft has only been in commercial use since 2017 and the planes involved in both crashes were just months old.
RIPRODUZIONE RISERVATA © Copyright Adnkronos.