UN blasts Italy's new move against migrant rescue boats
SECURITY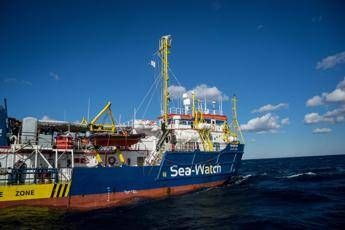 Pubblicato il: 12/06/2019 19:16
The United Nations refugee agency on Wednesday deplored the populist Italian government's new security decree which fines the captains and owners of ships - including migrant rescue boats - up to 50,000 euros if they enter Italian territory without permission.
"At a time when European states have largely withdrawn from rescue efforts in the Central Mediterranean, NGO vessels are more crucial than ever," said Roland Schilling, acting Unhcr Regional Representative to Southern Europe.
"Without them, it is inevitable that more lives will be lost," Schilling added.
Saving the lives of people at sea is "a long-standing humanitarian imperative" and "is also an obligation under international law," said a Unhcr statement.
"No vessel or shipmaster should be at risk of a fine for coming to the aid of boats in distress," the statement added.
Another Unhcr concern is that Italy's new security decree may result in shipmasters being penalised for refusing to land rescued migrants in chaos stricken Libya, which is currently in the grip of a deadly military escalation.
"In light of the extremely volatile security situation, widespread reports of human rights violations and routine use of detention for people rescued or intercepted at sea, no one should be returned to Libya," said the statement.
Unhcr renewed its calls for "robust search and rescue capacity, particularly in the Central Mediterranean" combined with "a regional mechanism allowing quick, predictable and safe disembarkation".
"Responsibility for rescued refugees and migrants needs to be shared among states, not left to one or two," Unchr underlined.
The risk of migrants and refugees being shipwrecked in the Mediterranean and dying at sea is now the highest it has ever been due to a lack of rescue ships and the fighting in Libya hastening departures at an alarming rate, Unhcr warned last week.
Following the European Union's decision in March to suspend the use of ships in its Sophia mission and interior minister Matteo Salvini's closure of Italy's ports to rescue ships in June last year, there is currently just one rescue vessel - the German charity boat SeaWatch 3 - operating off Libya.
RIPRODUZIONE RISERVATA © Copyright Adnkronos.