At least 72 migrants perish in shipwreck off Tunisia
SECURITY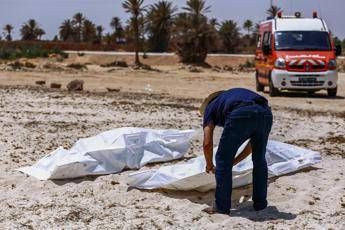 Pubblicato il: 12/07/2019 17:19
The Tunisian navy recovered nine more bodies from a shipwreck in the Mediterranean that cost the lives of at least 72 people this week, said the Tunisian Red Cross's chief in southern Medenine province, Mongi Slim.
Eighty-six migrants set sail from Libya aboard the doomed boat on Monday and on Wednesday sent a mayday signal. Four migrants were rescued, one of whom died in hospital, according to officials.
Forty-seven bodies were recovered on Thursday from the sunken boat after corpses floated to the water's surface including a child and five women, Slim said.
At least 70 migrants drowned in May after their boat sank off the Tunisian coastal city of Sfax.
RIPRODUZIONE RISERVATA © Copyright Adnkronos.