Italy, France affirm 'excellent relations'
SECURITY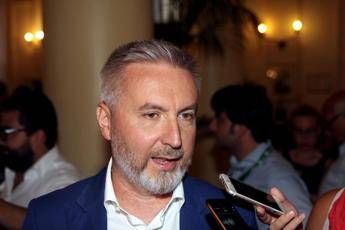 Pubblicato il: 09/07/2020 23:41
Italy's defence minister Lorenzo Guerini and his French counterpart Florence Parly on Thursday agreed during talks in Rome on Thursday that their countries enjoy "excellent relations", the defence ministry said in a statement.
"Great satisfaction for the state of the excellent relations between Italy and France" was expressed by the ministers at their meeting, which was attended by France's ambassador Christian Masset, the statement said.
Libya was also a focus of the talks, and Guerini and Parly agreed on the need to enforce the much-violated United Nations arms embargo, stop foreign interference in the war-ravaged country and get a ceasefire, as pledged by international powers at a conference in Berlin in January.
"There can be no military solution to the Libyan crisis, nor a solution that results in a divided Libya," said Guerini. Italy remains "strongly committed" to the Libyan population and its soldiers have continued to clear mines laid during the fighting between rival forces over the past year and to operate a field hospital in the city of Misrata, he noted.
The Rome meeting was Parly's first visit abroad since the COVID-19 pandemic travel restrictions between France and Italy, where she last visited in late February for in intergovernmental summit held in Naples.
Guerini, Parly, and Germany and Spain's defence ministers were the joint signatories of a letter to European Union foreign policy chief Josep Borrell on 29 May that reaffirmed their commitment to enhanced European cooperation in the security and defence fields, especially in the wake of the economic devastation caused by the COVID-19 pandemic.
RIPRODUZIONE RISERVATA © Copyright Adnkronos.