ENI makes new offshore Egypt gas find with high potential
SECURITY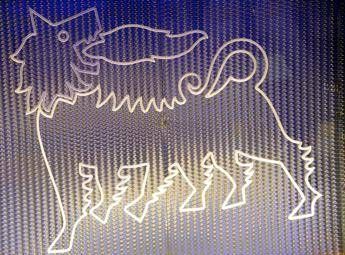 Pubblicato il: 16/09/2020 17:00
Eni has made a new gas discovery in the Mediterranean that could contain reserves of over four million cubic feet, the Italian energy giant said in a statement on Wednesday.
The new find is located in the so-called Great Nooros Area located offshore Egypt in the Abu Madi West Development Lease in the Nile Delta, according to the statement.
"Eni, together with its partner BP, in coordination with the Egyptian Petroleum Sector, will begin screening the development options of this new discovery," said the statement.
The find was achieved through the Nidoco NW-1 exploratory well, is located in 16 metres of water depth, 5 kilometres from the coast and 4 km north from the Nooros field (discovered in July 2015).
Preliminary evaluation of the well indicates that the Great Nooros Area gas in place can be estimated in excess of 4 Tcf, the statement noted.
Eni, through its subsidiary IEOC, holds a 75% stake in the license of Abu Madi West Development Lease, while BP holds the remaining 25% stake. The operator is Petrobel, a joint venture between IEOC and the state company Egyptian General Petroleum Corporation (EGPC).
Eni has operated in Egypt since 1954. The current equity production of IEOC is about 300,000 barrels of oil per day (boepd), the statement said.
RIPRODUZIONE RISERVATA © Copyright Adnkronos.