'Security forces hold two Al-Jazeera journalists in Somalia'
CULTURA E MEDIA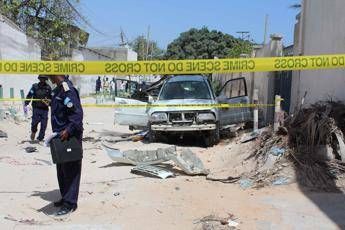 Pubblicato il: 19/10/2016 13:47
Somali security force have arrested two journalists in Mogadishu who work for satellite TV channel Al Jazeera, local radio station Radio Shabelle reported Wednesday on its website.
The reporters, named as Hamza Mohammed and his cameraman Nur Mohammed were detained on Tuesday and are currently in government custody in Mogadishu, Radio Shabelle said.
Somali security force officials did not comment on the arrest of the Qatari-based Al Jazeera English Television channel journalists, which were not reported by the TV network.
The two journalists were held after they covered a suicide attack staged by the Al-Qaeda aligned Al-Shabab group at a police station in the nearby Somali city of Afgoye on Tuesday, Radio Shabelle said.
The Afgoye attack reportedly killed at least 10 people including soldiers and civilians.
Hamza Mohammed has in the past travelled to Al-Shabab strongholds and interviewed its senior commanders, including spokesman Sheikh Ali Dheere, Radio Shabelle said.
RIPRODUZIONE RISERVATA © Copyright Adnkronos.