Italy, Germany urging investment in Africa to combat migration - Gentiloni
BUSINESS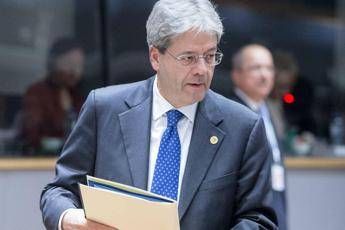 Pubblicato il: 12/06/2017 16:43
Rome and Berlin strongly support investment in the sustainable development of African migrants' home countries, Italian premier Paolo Gentiloni told a meeting of African leaders on Monday in the German capital, ahead of the G20 summit.
"We believe that to combat migration we must support sustainable development and invest in migrants' countries of origin as well as in transit countries through specific partnerships," Gentiloni stated.
"Germany and Italy are strongly backing this in the European Union," he said.
"The G20 provides an important forum to promote best practice and forge common strategies as well as to establish principles of shared responsibility and burden sharing," Gentiloni underlined.
German Chancellor Angela Merkel is hosting the conference titled "G20 Africa Partnership - Investing in a Common Future". Guests include the presidents of Egypt and Guinea, which currently holds the African Union's rotating presidency, as well as Ivory Coast, Mali, Niger, Rwanda, Senegal and Tunisia.
Germany is offering some 300 million euros in aid for countries who commit to fighting corruption, improving transparency and upholding human rights, development Minister Gerd Mueller said ahead of Monday's conference.
Germany, Europe's largest economy, has taken in more than one million asylum seekers since 2015 most of them from war-wracked Syria, Iraq and Afghanistan, but also many thousands from Ethiopia, Nigeria and elsewhere in Africa.
Many hundreds of thousands of migrants have arrived in Italy - the eurozone's largest economy - in recent years aboard boats that set sail from North Africa amid an ongoing emergency in the Mediterranean.
Merkel is hosting the initiative as part of Germany's presidency of the Group of 20 powerful economies, whose leaders meet in the northern port of Hamburg in July.
Under the G20 "compacts" plan, an initial seven African nations will pledge reforms to attract more private sector investment, in return for technical support from development institutions including the IMF and the World Bank, as well as companies from G20 partner countries.
Over 100 banks, companies and other potential investors are expected at the G20 conference.
RIPRODUZIONE RISERVATA © Copyright Adnkronos.