Telecom Italia boss resigns amid 'disagreements' with French shareholder
BUSINESS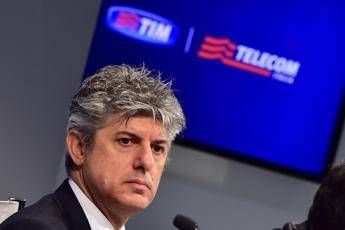 Pubblicato il: 21/03/2016 18:51
The chief executive of one of Italy's biggest private industries, Telecom Italia, stood down on Monday, the company confirmed in a statement.
Telecom Italia said the "terms and conditions" of his resignation - a likely reference to his payout - had yet to be approved.
Fifty-one-year-old Patuano's exit had been expected since the end of last week and heralds a management shakeup at the former telecoms monopoly. His mandate was due to run for another year.
Patuano had been at the helm of Telecome Italia since April 2011 after joining the company in 1990 and working his way up through its ranks.
His resignation was prompted by disagreements with Telecom Italia's new leading shareholder, French media conglomerate Vivendi, according to local media reports.
Patuano's relations with Vivendi were said to have been tense since the French media company took a stake of just over 8 percent in Telecom Italia in June and has since tripled its stake in the company to 24.9 percent and secured four board seats.
The French company headed by tycoon Vincent Bollore had reportedly pressured Patuano to cut costs at home and to decide what to do with its Brazilian business, including the country's second-biggest mobile network operator, TIM Participacoes, which Vivendi is said to want to sell.
RIPRODUZIONE RISERVATA © Copyright Adnkronos.