Alitalia to hire investment bankers to handle its sale
BUSINESS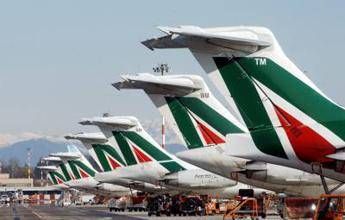 Pubblicato il: 10/05/2017 16:57
Alitalia will select one or more financial advisor to manage its sale, a commissioner picked by the government last week to run the bankrupt flagship airline, Luigi Gubitosi, said on Wednesday.
"We will hire one or more advisor. We will invite contenders to a beauty contest in the coming days and will make our choice," Gubitosi told journalists at a press briefing at Rome's Fiumicino airport.
Gubitosi denied he and fellow commissioners Enrico Laghi and Stefano Paleari were negotiating with any potential buyers for Alitalia, which is losing around a million euros a day.
"We aren't in talks with anyone," Gubitosi said.
Earlier on Tuesday, Laghi announced that Alitalia had received payment of the first 220-million-euro tranche of a 600-million-euro bridge-loan.
Alitalia will publish a tender next week for its sale with non-binding offers due in July and binding ones to be received by October, he said.
The Italian cabinet last week approved the 600 million euro loan to keep Alitalia in business for a maximum period of six months, until a buyer is found or a decision is taken to liquidate the company.
The government also said the company would be sold in its entirety and would not be nationalised.
Alitalia filed for bankruptcy after its workforce in April resoundingly rejected a turnaround plan involving job and salary cuts that would have unlocked 2 billion euros of investments for the company.
The airline was privatised in 2009 and has gone through several restructurings. It has made an annual profit only a few times in its 70-year history and has received over 7 billion euros from the Italian state over the past decade.
Rival airlines including Lufthansa and Norwegian Air have shown little interest in buying Alitalia, which is struggling to compete at home against low-cost carriers Ryanair and EasyJet as well as high-speed train links.
Current investors in the airline include Etihad of the United Arab Emirates, which owns 49 percent of Alitalia, and Italy's top two banks Intesa Sanpaolo and UniCredit.
RIPRODUZIONE RISERVATA © Copyright Adnkronos.