Italy tracking Turkey-Eni-Cyprus standoff 'at highest level'
BUSINESS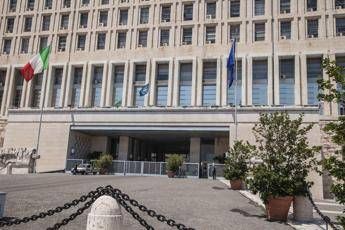 Pubblicato il: 12/02/2018 14:34
Italy's foreign ministry is following "at the highest level" the obstruction by the Turkish military of a ship contracted by oil state-run energy giant Eni southwest of Cyprus, a spokesman said late on Sunday.
Through its representations in Nicosia and Ankara, the ministry is taking "all possible diplomatic steps" to resolve the stand-off, the spokesman said.
The drill ship operated by Eni subsidiary Saipem was stopped by Turkish military vessels and ordered not to continue its course towards another area southeast of Cyprus to explore for natural gas due to military activities in that area.
Eni said on Sunday the Saipem 12000 drill ship would remain stationary until the issue was resolved.
Turkey, which does not have diplomatic relations with Cyprus, claims that part of Cyprus's offshore maritime zone fall within the jurisdiction of Turkey or of Turkish Cypriots.
The contested prospect is Block 3 of Cyprus's exclusive economic zone, Eni said.
The European Union on Monday condemned Turkey's behaviour, warning that threats or actions against an EU member state damaged "good neighbourly relations".
States' sovereignty "in their territorial waters and air space" must be respected, European Commission spokeswoman Mina Andreeva, told journalists in Brussels.
RIPRODUZIONE RISERVATA © Copyright Adnkronos.