Minister hails 'record' Italian industrial turnover
BUSINESS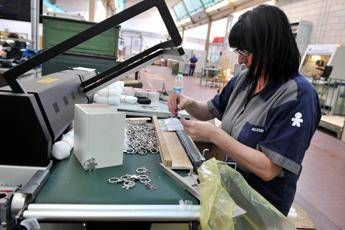 Pubblicato il: 22/02/2018 12:21
Industry minister Carlo Calenda on Thursday lauded Italy's "record" industrial turnover, which rose a seasonally adjusted 2.5 percent in December from November and 2.9 percent on the previous quarter, according to figures issued by central statistics agency Istat.
"Record industrial turnover," tweeted Calenda.
"We are staying on the attack, stimulating investments in skills and technology and are also defending ourselves by managing industrial transitions with stronger instruments," Calenda's tweet continued.
Italian industrial turnover climbed 5.1 percent in 2017, the highest rise since 2011, according to Isat.
Italy's seasonally adjusted industrial turnover index rose to 110 in December, its highest level since October 2008, Istat reported.
The calendar adjusted industrial turnover index climbed 7.2 percent in December from the same month of 2016, said Istat.
The seasonally adjusted industrial new orders index rose 6.5 percent in December from the previous month (7.6 percent in domestic markets and 5.1 percent in non-domestic markets), Istat said.
The index rose 3.6 percent in October to December from the same quarter of 2016, Istat stated.
RIPRODUZIONE RISERVATA © Copyright Adnkronos.