Italian writer finalist for UK's 'Bad Sex in Fiction' award
CULTURE-AND-MEDIA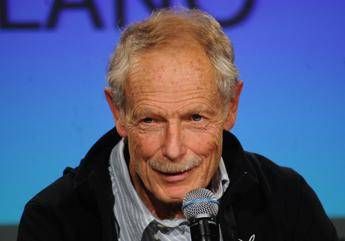 Pubblicato il: 28/11/2016 13:49
Acclaimed Italian writer and activist Erri De Luca has made the short-list for the UK's 'Bad Sex in Fiction' award for a sex scene in his 2009 novel 'The day before Happiness'.
"The details of what is happening [in De Luca's sex scene] appear to be out of control," said judges announcing the finalists for this year's award.
The other five contenders for this year's prize are Janet Ellis for her debut novel The Butcher's Hook, Ethan Canin for A Doubter's Almanac, Robert Seethaler for The Tobacconist, Tom Connolly for Men Like Air, and Gayle Forman for Leave Me.
The winner of the 2016 prize will be announced on Wednesday.
De Luca made headlines in October last year when a Turin court acquitted him of incitement to damage property, a verdict hailed as a major victory for free speech in Italy and for critics of a controversial multibillion-euro high-speed rail link at the centre of the case.
About 500 artists and writers, including Ken Loach and Salman Rushdie, signed a petition in support of De Luca.
RIPRODUZIONE RISERVATA © Copyright Adnkronos.