Iran hails Farhadi's best foreign film Oscar win
CULTURE-AND-MEDIA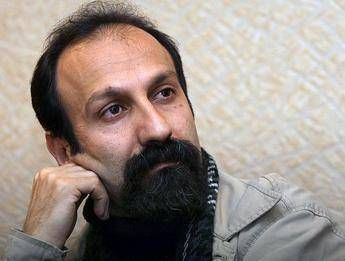 Pubblicato il: 27/02/2017 14:48
Iran's culture minister Reza Salehi-Amiri and foreign minister Mohammad Javad Zarif on Monday lauded prominent director Asghar Farhadi's best foreign film Oscar win for his movie The Salesman.
"With Farhadi's film The Salesman, the voice of the Iranian culture was heard in the world," state news agency Irna quoted Salehi-Amri as stating.
"Iranian culture is a culture of peace, friendship, convergence and coexistence," Salehi-Amri continued.
"This message and this award showed that the US president's behaviour is against peace and friendship," Salehi-Amir added in a reference to Donald Trump's controversial ban on citizens of seven Muslim countries.
Salehi-Amir praised the art and cinema community for awarding Farhadi an Oscar at the Los Angeles awards ceremony on Sunday - and his boycotting of the star-studded event.
"Your symbolic absence from the Oscar awards ceremony has unmasked the so-called defenders of human rights while revealing the true image of Iranians."
Zarif added his praise of Farhadi's Oscar win.
"Proud of cast & crew of "The Salesman" for Oscar & stance against #MuslimBan. Iranians have represented culture & civilization for millennia," Zarif tweeted.
In his acceptance statement, read out by two Iranian Americans at the ceremony in Los Angeles, Farhadi said his absence was in protest at Trump's 'disrespectful' three-month travel and visa ban.
"My absence is out of respect for the people of my country and those of the other six nations who have been disrespected by the inhumane law that bans entry of immigrants to the US," read Farhadi's statement.
"Dividing the world into the US and 'our enemies' categories creates fear. A deceitful justification for aggression and war," the statement added.
All six directors nominated in the best foreign language film category signed a statement before the ceremony condemning a "climate of fascism" in the US.
Despite being granted special permission to attend, Farhadi said last month he would not take part in the Oscar awards after Trump on 27 January imposed the ban on nationals of Iran, Iraq, Libya, Somalia, Sudan, Syria and Yemen.
Taraneh Alidoosti, leading actress in the movie, also declined to attend the Oscars ceremony to show her rejection of what she called Trump's "racist" visa ban for Iranians.
The Salesman tells the tale of a married couple who are appearing in a local production of Arthur Miller's play Death of a Salesman and whose lives are thrown into turmoil after the wife is attacked while home alone, causing the husband to seek revenge.
Before the Oscar ceremony on Sunday, The Salesman was screened in London's Trafalgar Square at the request of London Mayor Sadiq Khan, who referred to the Trump ban as "cruel" and "shameful."
US courts have blocked the travel ban but the Trump administration is preparing a new executive order.
Farhadi's earlier drama A Separation won the best foreign language film Oscar in 2012 and a Golden Globe award the same year.
RIPRODUZIONE RISERVATA © Copyright Adnkronos.