Major Italian business delegation to visit Sudan
IN-DEPTH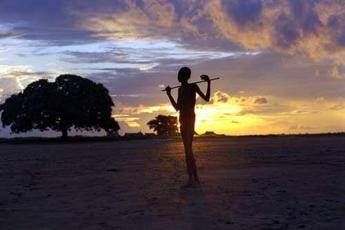 Pubblicato il: 03/02/2016 19:29
Representatives from 14 Italian companies will travel to Sudan next week to identify opportunities for trade and industrial partnerships and learn of the Sudanese government's investment priorities.
During the five-day visit from 8-12 February, the Italian business delegation will hold meetings in Khartoum and will make a trip to the agricultural state of Jazira in the east-central region of Sudan.
The energy sector, especially renewable and hydroelectric energy, agriculture, food and infrastructure sectors will be the main focus of the visit, which is taking place under the auspices of Italy's embassy in Khartoum.
Besides B2B meetings, the delegation will also hold talks with Sudan's chamber of commerce, with its main employers' association and its foreign, agriculture and investment ministries.
The visit is part of an ongoing series of initiatives to boost business opportunities between the two countries and follows the July 2015 Sudan Economic Forum (held association with Assafrica) and the recent visit to Rome by Sudan's agriculture minister.
RIPRODUZIONE RISERVATA © Copyright Adnkronos.