Renzi is Italy's only political leader says Berlusconi
POLITICS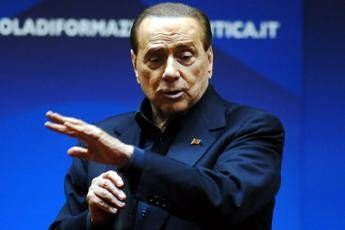 Pubblicato il: 16/11/2016 13:25
Former prime minister Silvio Berlusconi on Wednesday hailed centre-left prime minister Matteo Renzi, saying he is Italy's sole political leader.
"Today in politics there is only one leader and his name is Matteo Renzi. He communicates with the electorate, " Berlusconi told the Rtl 102.5 radio station.
Should Renzi lose next month's key referendum on streamlining Italy's political machinery, "various scenarios would open up" Berlusconi said.
"Everything would be in the hands of the Italian head of state. We [Berlusconi's conservative opposition Forza Italia party] would behave with political responsibility and act accordingly."
Working with Italy's various political forces to pass a new electoral law allowing "a ruling majority that represents Italians" and holding snap elections would be priorities should the referendum fail to pass, Berlusconi said.
"This would likely pave the way for new constitutional reforms," he said.
"Italy's problems are serious and they certainly won't be solved by the reforms proposed in this referendum," Berlusconi stated.
The 80-year-old billionaire media tycoon opposes Renzi's plan to drastically reduce the role of parliament's upper house Senate and rein in Italy's regional governments, arguing it would make the premier too powerful.
Berlusconi's political fortunes have waned since being ousted from parliament over a 2013 tax fraud conviction and he has been largely absent from public life since undergoing open heart surgery in June.
He faces a new bribery trial and is currently banned from running for public office, a measure against which he is appealing to the European Court of Human Rights.
Some observers have suggested the three-times premier is hoping to make a political comeback.
Renzi has promised to resign if he loses the 4 December referendum, although he has stopped repeating the pledge in recent interviews.
All of the 32 polls published by 11 different pollsters since 21 October have put the 'No' camp ahead, generally by a widening margin.
RIPRODUZIONE RISERVATA © Copyright Adnkronos.