Alfano seeks to bolster truce in eastern Ukraine
POLITICS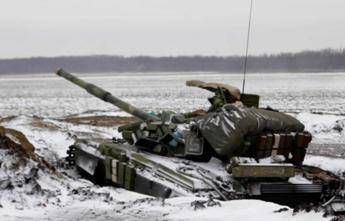 Pubblicato il: 22/01/2018 12:58
Strengthening the shaky ceasefire and helping boost political dialogue are the main objectives in eastern Ukraine, Italy's foreign minister Angelino Alfano said in Brussels on Monday.
"I have held discussions with my colleagues on my next mission to Ukraine as Organisation for Security and Cooperation in Europe chairman," read the tweet.
"Two goals: cementing the ceasefire and helping to enable political dialogue," the tweet continued.
Alfano was in Brussels for an EU foreign ministers meeting.
Ending the four-year conflict in and around Ukraine is a priority, Alfano told an OSCE meeting in Vienna on 11 January, announcing that he planned to visit Ukraine and Russia on 30 January-1 February.
Italy took over the chairmanship of OSCE on 1 January.
Since April 2014, more than 10,300 people have been killed by fighting between Ukrainian government forces and Russia-backed separatists who control parts of the eastern Donetsk and Luhansk regions.
Cease-fire deals announced as part of the Minsk accords - September 2014 and February 2015 pacts aimed at resolving the conflict - have failed to hold.
RIPRODUZIONE RISERVATA © Copyright Adnkronos.