Salvini 'to meet Tunisian interior minister in Rome'
POLITICS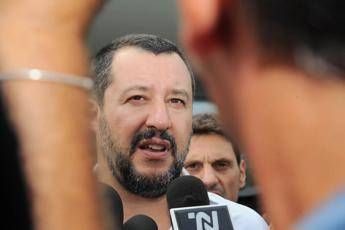 Pubblicato il: 14/09/2018 13:39
Italy's anti-migrant interior minister Matteo Salvini will hold talks in Rome with his Tunisian counterpart Hichem Fourati on Tuesday, interior ministry sources said.
"We are working for rapid, effective and innovative solutions to wipe out human trafficking," Salvini said on Friday after talks with Fourati in Vienna during a European Union interior ministers meeting.
Fourati replaced Lotfi Brahem, who was fired in June by Tunisian premier Youssef Chahed after at least 80 migrants died when their boat bound for Italy sunk after setting off from a southern island without being intercepted by security forces.
Human traffickers are increasingly using Tunisia as a launch pad for migrants heading to Europe since a crackdown by Libyan coast guard, aided by armed groups.
Many Tunisian migrants claim they are fleeing high unemployment and inflation amid an economic crisis that began after the 2011 ousting of autocratic president Zine al-Abidine Ben Ali.
RIPRODUZIONE RISERVATA © Copyright Adnkronos.