Palestinian militant killed in Israeli air strike
SECURITY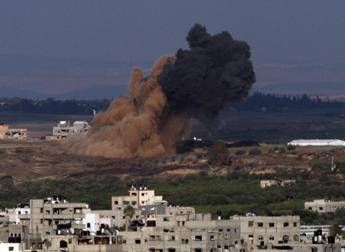 Pubblicato il: 13/01/2016 12:59
A Palestinian died and four others were wounded in an Israeli airstrike in the northern Gaza Strip, the territory's ruling Islamist group Hamas and the Israeli Army said on Wednesday.
Hamas confirmed that the men were from its Qassam Brigades' military wing. the Israeli Army said the men were trying to plant explosives near Israeli troops at the border.
"Security forces on the border with Gaza have been increasingly confronted with a threat from hostile terrorist groups who want to destabilise the situation," army spokesman Peter Lerner stated.
Twenty-three-year-old Mousa Zaiter was killed and the other four men sustained serious injuries during a brief military incursion by Israeli forces., Palestinian medics and security sources were cited as telling Palestinian news agency Maan.
There have only been sporadic incidents at the border since over 2,200 Palestinians and more than 70 Israelis died in a 50-day war between Israel and Hamas in 2014 which ended in a ceasefire.
RIPRODUZIONE RISERVATA © Copyright Adnkronos.