Rome hotel among €36mln of assets impounded from Calabrian mafia suspects
SECURITY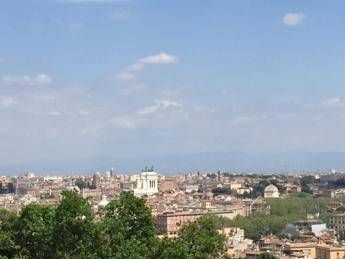 Pubblicato il: 22/04/2016 13:33
Police on Friday confiscated a luxury hotel and other property worth 36 million euros in an operation against the Calabrian mafia or 'Ndrangheta.
The hotel in Rome's exclusive Gianicolo neighbourhood and the other assets were impounded on the orders of anti-mafia prosecutors in Reggio Calabria, police said.
The Grand Hotel Gianicolo was seized from its Calabrian owners, Giuseppe and Pasquale Mattiani, in 2013 and a "complex" investigation had since uncovered links between them and the 'Ndrangheta's Gallico clan, police said.
The Mattiani brothers laundered mafia cash through the purchase and renovation of the Grand Hotel Gianicolo - a former monastery - and some 50 other properties, Rome daily La Repubblica said.
Police first became suspicious of the Mattianis when they paid a down payment for the hotel of 5 million euros in cash with visible bank transfers or withdrawals having been made, the daily reported.
Police earlier probed Giuseppe Mattiani in the 1990s, when he was deputy mayor of the Calabrian town of Palmi, for allegedly defrauding the state, contravening building and mineral extraction regulations and other offences, La Repubblica said.
In the past month alone, anti-mafia police have impounded some 800 million euros of assets from businessmen with suspected links to the 'Ndrangehta.
Drug trafficking, extortion and money-laundering rackets have in recent decades made the 'Ndrangheta Italy's wealthiest and most powerful international crime syndicate.