Late shah of Iran's son urges Italy not to extradite dissident
SECURITY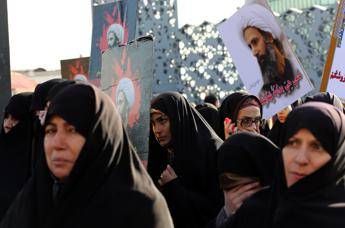 Pubblicato il: 09/08/2016 19:45
The son of Iran's late shah has called on prime minister Matteo Renzi to prevent the extradition of an Iranian dissident arrested at the weekend while vacationing in Italy.
Mehdi Khosravi, 37, was detained in a hotel near Lake Como in northern Italy on Saturday on an international arrest warrant issued by Iran's authorities for alleged corruption. He was said to have been briefly hospitalised after being taken ill upon his arrest and is now in an Italian prison.
A judge has yet to make a decision on whether there are grounds to keep him in jail.
"Any attempt to force Mr Khosravi's return to Iran will lead to his incarceration, torture and possible conviction and execution as a political and human rights opponent of the regime," wrote Reza Pahlavi in a letter published on social media.
"This critical humanitarian matter requires your indispensable intervention so that Mr Khosravi can return to the United Kingdom," Pahlavi told Renzi.
The UK granted Khosravi asylum after he fled the 2009 purges that followed Iran's rigged presidential election that returned hardliner Mahmoud Ahmadinejad to power, Pahlavi said.
Pahlavi heads the Paris-based National Council of Iran, a group that  advocates for free and fair elections in Iran.
He is the son of the last shah of Iran, Mohammad Reza Pahlavi, who was deposed during the 1979 Islamic Revolution and died in Egypt in 1980.
In a statement to Adnkronos International, the head of the Iranian human rights group Neda Day also urged Renzi to refuse Khosravi's extradition.
"He would be tortured and killed in that country as a spy for western powers," Taher Djafarizad said, condemning the recent spate of hangings in Iran.
RIPRODUZIONE RISERVATA © Copyright Adnkronos.