Dozens arrested in Calabrian anti-mafia bust
SECURITY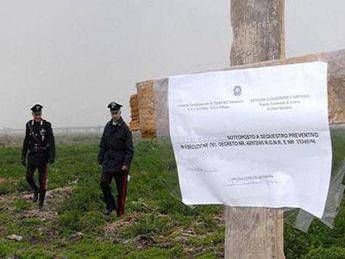 Pubblicato il: 18/10/2016 16:06
Police on Tuesday arrested 36 people accused of links to the Calabrian mafia or 'Ndrangheta and seized property worth several million euros in southern and northern Italy.
Over 2000 police officers were deployed in the operation which targeted the activities of the 'Ndrangheta's Marrazzo clan in Calabria's Crotone and Cosenza provinces and in the northern Lombardy region
The suspects face charges including murder, drug trafficking and drug pushing, extortion, abetting and receiving stolen goods, according to investigators.
The assets impounded in Tuesday's operation included building, agricultural land, earth removal companies and brokering firms, police said.
Prosecutors have in recent years ordered the seizure of billions of euros of property from members of 'Ndrangheta, now Italy's wealthiest and most powerful crime syndicate.
The 'Ndrangheta has virtually unlimited economic resources and has 'colonised' the wealthy industrialised north, according to Italy's national anti-mafia directorate.
RIPRODUZIONE RISERVATA © Copyright Adnkronos.