Rival Libyan camps hold 'positive' talks
SECURITY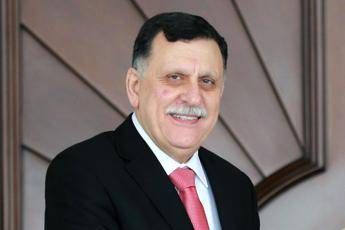 Fayez al-Sarraj Photo: Adem Altan/AFP
Pubblicato il: 02/05/2017 19:16
The head of the Libya's United Nations backed government of Fayez al-Seraj held "positive" talks in Abu Dhabi on Tuesday with Libya's eastern-based military commander Khalifa Haftar, the country's private '218' TV channel reported.
The talks were held in a "positive climate" and lasted around two hours and the rivals "exchanged friendly smiles and shook hands", the TV channel said.
Despite months of diplomatic pressure, Haftar had previously refused to engage with Seraj's government in Tripoli and Tuesday's meeting between the two men came after efforts by Abu Dhabi led by its Emir Mohammed bin Zayed al-Nahya, according to the 218 channel.
Rogue general and strongman, Haftar is the military commander of Libya's eastern government, and enjoys close ties with Russia.
Over five years after the ousting of late Libyan strongman Muammar Gaddafi in 2011, the country remains regionally split with rival centres of political power and a myriad of rival armed groups that Libya's two governments in Tripoli and Tobruk are unable to control.
RIPRODUZIONE RISERVATA © Copyright Adnkronos.