Gentiloni blasts EU's 'dramatically slow' handling of migrant crisis
SECURITY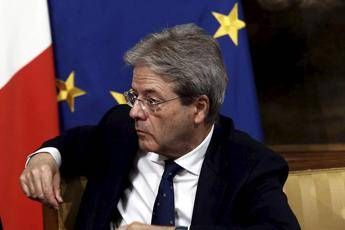 Pubblicato il: 21/06/2017 12:51
Italy's prime minister Paolo Gentiloni on Wednesday slammed the European Union's delayed response to the crisis in the Mediterranean, where over 69,000 migrants have crossed to Italy this year and at least 2,000 have perished on the journey.
"Despite some progress, the speed of the EU's reaction remains dramatically below that needed by the Italian government to manage the migratory phenomenon," Gentiloni said in Rome.
The Italian premier also sharply criticised the "utmost rigidity" of the EU budget rules, comparing this with the "flexibility" the block allowed member states in handling the migration emergency.
"We want to know if the EU is committed (to handling the migrant crisis) also in terms of resources, or if we have to cope alone," Gentiloni said.
He was speaking ahead of a two-day summit of EU heads of state and government taking place in Brussels on Thursday and Friday, where migration policy, security and defence will top the agenda.
Over 85 percent of migrants from Africa to Europe arrived in Italy this year, severely straining its reception facilities.
Only around a third of Italy's 8,000 city governments have offered to shelter asylum seekers.
More than 190,000 asylum seekers are living in state-funded shelters.