Police find body of man suspected of shooting girl in the face
SECURITY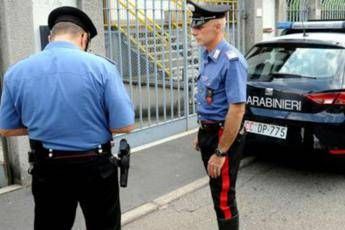 Pubblicato il: 20/09/2017 19:17
The man suspected of shooting a 15-year-old girl in the face at point-blank range in southern Italy on Wednesday has been found dead in nearby fields after apparently committing suicide, police said.
Police found the man's corpse in Callone, near the coastal town of Ischitella, where the girl was left fighting for her life with a bullet lodged in her brain after being attacked as she walked to school.
The man appeared to have killed himself with the same gun he fired at the schoolgirl, police said.
The teenager is in a critical condition in hospital in Foggia, some 90 kilometres from Ischitella, after undergoing surgery.
Police were earlier on Wednesday reported to be looking for the 37-year-old ex-partner of the girl's mother.
The woman lives in another region and social services had granted her parents custody of her daughter and her two other children.
"You should have gone after me, not her. My daughter has nothing to do with this," the woman wrote in a bitter post on Facebook.
"You are a piece of garbage," she went on, but did not name the object of her ire.
The woman also levelled criticism at her parents.
"They should have taken her to school given that police had already been called in," the woman wrote, without giving further details.
"God, help my only little star, my only girl. I pray, pray, pray to you. Please hear my prayer. I am distraught," read the Facebook post.