UN rights chief sets sights on Italy, sparking Salvini's ire
SECURITY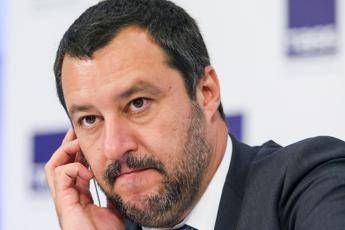 Pubblicato il: 10/09/2018 19:11
The United Nations' new human rights chief Michelle Bachelet on Monday said the UN will send a team to Italy to probe alleged violence and racism towards Roma Gypsies, Africans and other immigrants - plans that angered anti-migrant interior minister Matteo Salvini.
"Italy has taken 700,000 immigrants in recent years, many of whom are illegals and it has never had any cooperation from other European countries," Salvini said.
"So we don't accept lessons from anyone, least of all the UN, which has proved itself to be biased, unnecessarily expensive and badly informed."
The UN should instead focus on member states who "flout basic rights like freedom and equality between men and women", Salvini said.
In a maiden address to the UN Human Rights Council, Bachelet said the world body was planning to send officials to Italy to investigate "reports of a sharp increase in acts of violence and racism against migrants, people of African descent and Roma."
A UN team will also be despatched to Austria to probe similar reports, Bachelet, a former Chilean president, said.
RIPRODUZIONE RISERVATA © Copyright Adnkronos.