Salvini renews attack on France's migrant 'drop off' in northwest Italy
SECURITY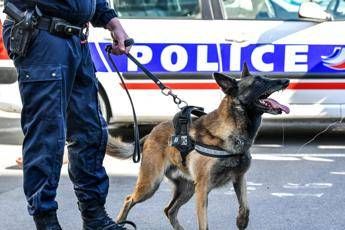 Pubblicato il: 17/10/2018 13:31
Hardline interior minister Matteo Salvini on Wednesday continued his criticism of the alleged drop-off of two African migrants by French police in the northwest border town Claviere, claiming he would be "under investigation by half of Italy's prosecutors" for far less.
"The French government has apologised, claiming the police officers who accompanied these migrants were new to the job and did not know the area," Salvini told Radio Rai2 public radio.
"If I had done half of all this, I would be under investigation by half of Italy's prosecutors," Salvini added.
Prosecutors in Turin said on Wednesday they had opened a European judicial probe into "unknown persons for the transport of foreigners aimed at their illegal entry into Italy" over the incident in Claviere last Friday which was witnessed by several people who noted the police van's number-plate.
Salvini on Wednesday called the reported drop-off of the two migrants in a wooded area by two French paramilitary gendarme police - whose van then allegedly drove back across the border at high speed - "an unprecedented affront to our country" and "an international disgrace".
"What happened in Claviere was an unprecedented affront to our country," Salvini wrote on Facebook. We are facing an international disgrace, and (French President Emmanuel) Macron can not pretend nothing has happened.".
"Don't international organisations, from the United Nations to the Europe Union, find it sickening to dump people in an isolated area without assistance or warning?" the post added.
Tensions between France and Italy have risen in recent months as Rome has accused Paris of hypocrisy by refusing to take in "a fair share" of more than 700,000 migrants who have reached Italy by boat since 2014.
Italy in March protested to France over a incident in which French border police entered a clinic in the border town of Bardonecchia run by a non-governmental organisation that cares for migrants trying to cross the Alps, the foreign ministry said. Italian prosecutors are also probing that incident.
Also in March, French police in sparked outrage by carrying out identity checks at Bardonecchia station, with the Italian foreign ministry summoning the French ambassador to protest.
Last year, journalists from AFP news agency said they saw French police dropping off migrants in front of Bardonecchia train station.
RIPRODUZIONE RISERVATA © Copyright Adnkronos.