Fincantieri to help build Romania's longest suspension bridge
BUSINESS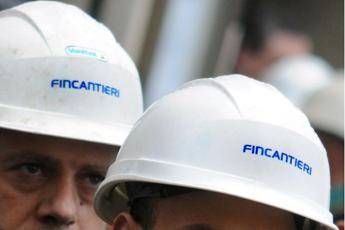 Pubblicato il: 29/11/2018 15:35
Italian shipbuilder Fincantieri will take part in the construction of a key suspension bridge in eastern Romania, which, once completed, will be the longest in the country with the third longest central span in Europe, the company said in a statement on Thursday.
The value to Fincantieri of the contract assigned by Romania's Compania Nationala de Administrare to Infrastructurii Rutiere is some 70 million euros, according to the statement.
Subsidiary Fincantieri Infrastructure will supply the steel deck to the joint venture between international construction group Astaldi and Japanese multinational IHI Infrastructure Systems to design and install the bridge under the terms of the contract.
The project, which is co-financed by the European Union, will take around two years and will start in June 2019, said the statement.
"This is an achievement of huge strategic importance for us," said Fincantieri's chief executive Giuseppe Bono.
"Thanks to this contract, Fincantieri Infrastructure will be the first Italian company to cooperate in the construction of a suspension bridge of this size.
Fincantieri is currently in exploratory discussions with IHI Infrastructure Systems on future cooperation Bono added, describing the company as "a world leader in the design and construction of suspension bridges."
The suspension bridge will be built on the Danube River just outside the town of Braila, in Romania, where the shipyard of Vard, a company of the Fincantieri Group, is based. The facility will employ about 200 people for the construction and assembly of the 79 blocks of the steel deck, weighting a total 20,000 tonnes, Fincantieri said.
Construction and engineering activities will be carried out at Fincantieri Infrastructure's the Valeggio sul Mincio site in Verona, northeast Italy, Fincantieri added.
IHI Infrastructure is a subsidiary of IHI Corporation, group listed on the Tokyo Stock Exchange, which in 2017 had a turnover of about 12 billion euros.
RIPRODUZIONE RISERVATA © Copyright Adnkronos.