Justin Bieber 'hit by international arrest warrant while in Rome'
CULTURE-AND-MEDIA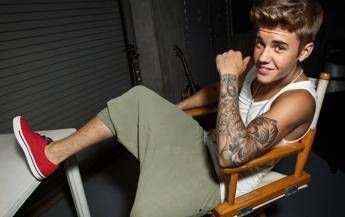 Pubblicato il: 29/04/2015 19:19
Justin Bieber on Wednesday faced possible arrest during a visit to Rome after Argentina reportedly issued an international warrant for the pop superstar.
The international arrest warrant is understood to be for an alleged assault by Bieber against a photographer after the paparazzo took an unauthorised picture of the megastar.
Police were checking with the country's judicial authorities whether the international arrest warrant issued by Argentina is valid in Italy.
Meanwhile, they went to the Rome Hilton where 21-year-old Bieber is staying but did not find him at the hotel.
Bieber is in Rome to film scenes for the highly anticipated comedy sequel Zoolander 2 with actor Ben Stiller as well as a video for his latest single.
RIPRODUZIONE RISERVATA © Copyright Adnkronos.