Erekat urges European Union recognition of Palestine
POLITICS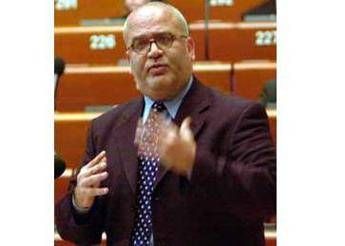 Pubblicato il: 25/01/2016 16:49
Chief Palestinian negotiator Saeb Erekat on Monday appealed to the European Union to "immediately" recognise a Palestinian state with 1967 borders and East Jerusalem as its capital.
"The countries of the European Union should immediately recognise the state of Palestinie with 1967 borders and East Jerusalem as its capital," Erekat during a visit to the West Bank by Estonian foreign minister Marina Kaljurand.
Erekat, who is secretary-general of the Palestine Liberation Organisation also urged the EU to "adopt more measures toward a total boycott of Israeli colonisers".
The Israeli government was taking measures aimed at "destroying the option of two states and substituting it with an Apartheid state," Erekat said during his meeting in Ramallah with Kaljurand.
During their meeting, Erekat handed Kaljurand documents on a range of hot button issues including Jeruslem, Palestinian refugees and prisoners, Israeli attacks on the Gaza Strip and extrajudicial killings.
More than 180 people have been killed - 155 of them Palestinians - in near-daily series of attacks since October, mainly stabbings, on Israelis by Palestinians.
The recent rise in violence is blamed by Palestinians on the continued occupation by Israel of the West Bank and the failure of the Middle East peace process.
Israel accuses Palestinian leaders and Islamist groups of inciting the violence.
Consultations with the United Nations Security Council members began last Thursday, after Israeli media revealed Israel's plan to appropriate the largest amount of West Bank land since 2014.
The Jewish state intends to declare 154 hectares of land in the Jordan Valley, near the West Bank city of Jericho, as state land, according to the reports citing Israeli Army Radio.
Palestinians will submit a resolution on Israeli settlements to the UN Security Council "very soon," Erekat told US weekly Newsweek last Wednesday.
Last Monday, the EU unanimously passed a resolution that criticised Israel's settlement policies in the West Bank and east Jerusalem.
It agreed that all EU agreements with the Jewish state only applied to Israel within its pre-1967 border. The Sinai Peninsula, Gaza Strip, West Bank, Old City of Jerusalem, and the Golan Heights were captured during the Six-Day War on 5-10 June 1967.
"The EU must unequivocally and explicitly indicate their inapplicability to the territories occupied by Israel in 1967. This does not constitute a boycott of Israel, which the EU strongly opposes," the bloc said.
RIPRODUZIONE RISERVATA © Copyright Adnkronos.