Italy urges North Korea to end atomic programme
POLITICS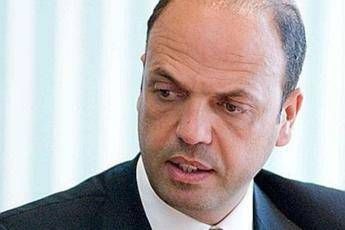 Pubblicato il: 05/09/2017 19:31
Italy's foreign minister Angelino Alfano on Tuesday called on North Korea to "immediately" halt its nuclear programme after the rogue regime claimed to have carried out its sixth atomic bomb test at the weekend.
"Pyongyang must immediately abandon the development of its nuclear and missile programme in a complete, verifiable and irreversible way," Alfano said in phone conversation with his Japanese counterpart Taro Kono.
"And it must refrain from its path of islation and of challenging the international community," Alfano aded.
Italy was following "with extreme and growing attention" North Korea's nuclear tests, Alfano told Kono.
The bomb which Korea claimed it detonated over the weekend was "the umpteenth very grave violation" of numerous United Nations Security Council resolutions, Alfano said.
It was also "a factor for destabilising peace, regional and international security and nuclear non-proliferation," Alfano said.
"The escalation of tensions taking place has unpredictable implications, not only in the Korean peninsula but over a much wider area," he went on.
Italy "argues and will continue to argue that a decisive and united reaction is crucial and urges the Security Council to impose further sanctions," Alfano said.
Italy is current president of the G7 group of industrialised nations and holds the rotating presidency of the UN Security Council's sanctions committee for North Korea.
The alleged hydrogen bomb test carried out on Sunday was estimated to have a yield of 50-120 kilotonnes, meaning a blast that was three to five times more powerful than the one dropped by the US on the Japanese city of Nagasaki in 1945.
The exact strength of the underground nuclear explosion has yet to be determined and experts are still working to confirm the nuclear device was in fact a hydrogen bomb.
The test triggered an artificial magnitude 6.3 earthquake, the US Geological Survey reported.
RIPRODUZIONE RISERVATA © Copyright Adnkronos.