'Bilateral' channels to solve Italy's dispute with Turkey over Eni drill ship
POLITICS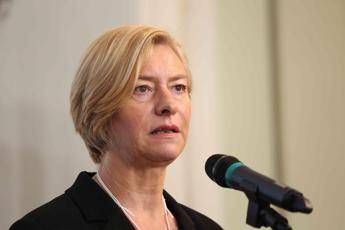 Pubblicato il: 14/02/2018 17:57
Italy is using "bilateral" and "diplomatic" channels to end Turkey's blockade off Cyprus of a drill ship owned by state-run energy giant Eni, defence minister Roberta Pinotti said on Wednesday.
"We are working on a bilateral level," Pinotti told reporters on the sidelines of a Nato defence ministers summit in Brussels.
"Relations between Italy and Turkey are traditionally good: so we think we can work in this way, via diplomatic channels," Pinotti said.
Turkish warships blocked the Eni drillship on Friday off the southwest coast of Cyprus and ordered it not to continue its journey to an area off the southeast coast of the island to explore for natural gas.
Turkey, which does not have diplomatic relations with Cyprus, claims that part of Cyprus's offshore maritime zone falls within the jurisdiction of Turkey or of Turkish Cypriots.
The contested prospect is Block 3 of Cyprus's exclusive economic zone, Eni said.
RIPRODUZIONE RISERVATA © Copyright Adnkronos.