Autostrade will not rebuild collapsed Genoa bridge says minister
POLITICS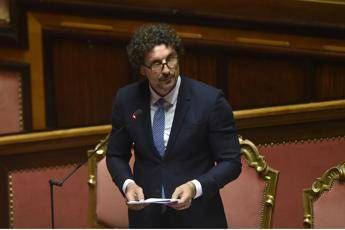 Pubblicato il: 04/09/2018 19:02
The key bridge that collapsed in the northwest port city of Genoa last month, killing 43 people will not be reconstructed by Italy's biggest motorway operator Autostrade Italia but by wholly or part-owned state firms, transport minister Danilo Toninelli.
"That would be madness and disrespectful towards the victims," Toninelli told lawmakers.
"The rebuilding will be carried out by a company that is prevalently or wholly public, which has the necessary technical capabilities," he said.
Toninelli underlined that the government was determined to revoke concessions held by Autostrade Italia to run toll highways after Genoa's Morandi bridge collapsed in mid-August.
The populist government will draw up new rules for the concession of the nation's motorways, obliging the company operating the toll highways to reinvest most of their profits in renovating the network, Toninelli said.
"From now on, all concessions, public or private will be required to reinvest a large part of their profits in modernising the infrastructure they operate. The must understand that infrastructure is not a source of private gain but is a public good," he stated.
A Genoa court has been tasked with finding out why a 200 metre section of the 51-year-old bridge came down on 14 August, sending dozens of vehicles plunging 50 metres to the ground below.
The government accuses Autostrade Italia of failing to invest properly in maintaining the bridge, claims which the privately owned company has denied. The government also wants Autostrade Italia to foot the bill for the new bridge.
RIPRODUZIONE RISERVATA © Copyright Adnkronos.