Italy welcomes lifting of force majeur by Libya's NOC
POLITICS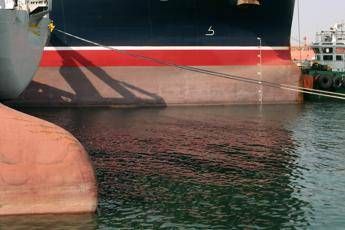 Pubblicato il: 10/07/2020 19:51
The Italian government on Friday praised an announcement by Libya's National Oil Corporation that it had lifted its force majeure on all oil exports after a crippling six-month blockade by forces loyal to eastern warlord Khalifa Haftar.
"Italy welcomes the note with which the National Oil Corporation (NOC) today announced the removal of the state of force majeure in all oil terminals, whose blockade has caused significant damage to Libya's finances and worsened the humanitarian conditions of the Libyan people," said a foreign ministry statement.
NOC's announcement is "an important first step" towards a complete, nationwide resumption of oil production throughout the country, the statement went on. Such a resumption is crucial to stabilising Libya and achieving a United Nations brokered peace accord in the war-ravaged country in a process outlined by international powers at a summit in Berlin in January, the statement said.
"Italy will continue to support Libyan efforts and those of the UN mission UNSMIL towards the goal of a fair and transparent distribution of the country's resources, for the sole benefit and in the national interests of the Libyan people," the statement concluded.
In its announcement on Friday, NOC said that technical problems caused by the shutdown would keep production low and said it would "take a long time" to increase output due to "the significant damage to reservoirs and infrastructure" caused by the blockade.
Libya holds Africa's largest proven reserves of crude oil but production has been slashed to around 70,000-100,000 barrels per day from over 1.10 million b/d before the oil blockade.
The blockade has cost the former Italian colony over 6.5 billion dollars in revenues from lost oil production and NOC is also under serious budgetary constraints, which will affect the maintenance of its oil infrastructure.
RIPRODUZIONE RISERVATA © Copyright Adnkronos.